Would Saudi Arabia Announce Normalization With Israel Soon?
Would Saudi Arabia Announce Normalization With Israel Soon?
In an article published by the Israel Time, for the Israeli analyst and the Jewish orientalist "Yon Menachem", he said that Saudi Arabia has secretly normalized with the Israeli occupation state, while it attempts to show to the public that this is merely security coordination against Iran and the Islamic forces in the region.

Announcing the normalization has not been decided yet, as the fate of Palestine is still an obstacle. King Salman is still against making the normalization public and still insists on the establishment of a Palestinian state and the return of the Palestinian refugees.
Menachem indicated that there is great optimism that Saudi Arabia will soon join the normalization agreements. He believes that this will give the Israeli occupation state a greater role in the region and a wider space in influencing the Arab decision in the future, thus Israel will be able to establish political and military alliances against Iran.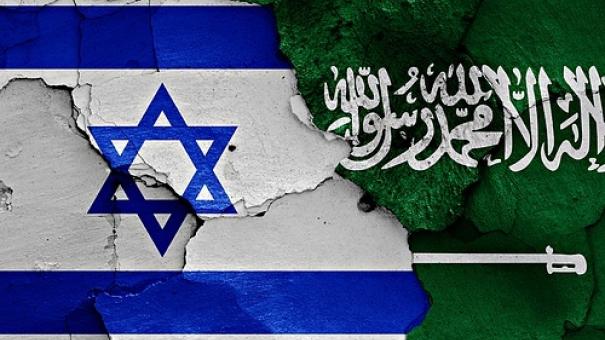 The Saudi Crown Prince Mohammed bin Salman had requested that any steps related to the normalization agreement between the Kingdom and the occupation state be delayed until the new US administration's policy towards Saudi Arabia is clear, as bin Salman fears a reaction against his country from Iran if he announces normalization with Israel. He also fears that the US might stop supplying his country with ballistic missiles!
Joe Biden's victory over his rival Trump, the first ally of Saudi Arabia, has weakened the Saudi crown prince's hopes in announcing normalization with Israel for fear of regional and international changes.
This was clear during the secret meeting held between bin Salman and the prime ministers of the Israeli occupation state, Netanyahu, which took place in bin Salman's dream city "Neom", where addressing the issue of normalization did not take place, as Netanyahu does not see the necessity to announce it as long as the secret normalization is taking place.
According to the author, Riyadh had rejected an offer from the Zionist occupation state to send a high-level delegation to fix the situation after the announcement of the secret meeting in Israeli newspapers.
Menachem considered that the criticism against Israel by Prince Turki Al-Faisal, former head of Saudi intelligence, was an angry reaction to the leaking of the secret meeting between Netanyahu and bin Salman.
Some analysts considered Al-Faisal's statements a traditional position like that of King Salman, and do not reflect the decision of the Saudi authorities, given the ongoing cooperation between the Saudi regime and the Israeli occupation state.
The "Double Cross" campaign will continue to support every moral stance against treason and normalization with the murderous, usurper Zionist entity. We will stand with all the free people of the Arab world in the face of all those who betray the nation's causes and support the occupier, and we will reject, with all possible means, all attempts to distort our present and darken our future.

READ MORE: Saudi Crown Prince Leader of Normalisation