Kushner Promises the Occupation Entity that Arab Countries Will Join the Normalization Agreement Soon
The former US president's son-in-law and senior advisor, Jared Kushner, wrote on The Wall Street Journal an article about developments in some Arab countries in the process of seeking to join the normalization agreement lead by the UAE which signed with Bahrain the Abraham Agreement in the White House during the president's rule Former Donald Trump. Kushner said in his article, "We are witnessing the last remnants of what was known as the Arab-Israeli conflict. The Arab world is no longer boycotting the Jewish state, but rather betting that it will prosper."
On the reasons for the delay in resolving the conflict between the Israeli occupation and the Arab countries, Kushner said, "One of the reasons for the continuation of the Arab-Israeli conflict for a long time is the myth that it can only be resolved after Israel and the Palestinians solve their disputes. This was never true."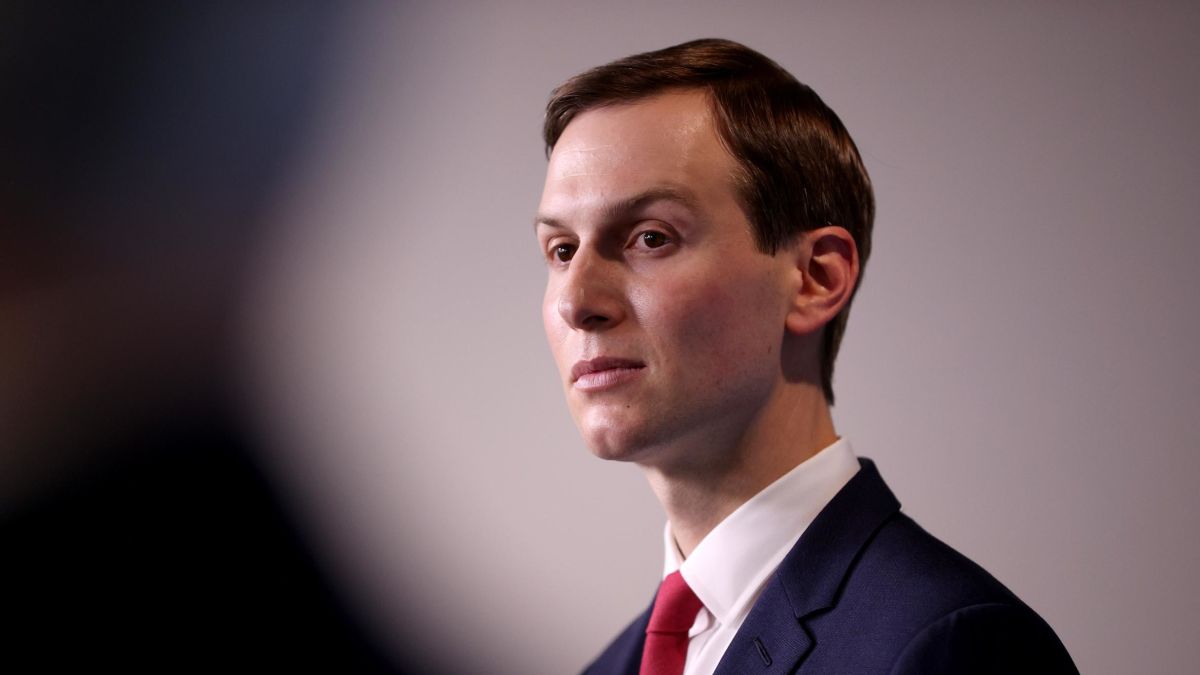 In his article, Kushner pointed out that other countries will join the normalization with the occupation, like the previous countries, and among those countries Oman, Qatar and Mauritania, claiming that every normalization deal between any Arab country and the Zionist entity is a positive step against those calling for chaos, and those who consider this step a betrayal of their people.
Regarding Saudi Arabia, Kushner said that the normalization between Saudi Arabia with the Zionist occupation state is looming, as he saw that Saudi's permission for the Israeli occupation state to use its airspace is similar to its position towards normalization, which was reinforced after permitting a team of the Israeli Occupation State to participate in the Dakar Rally.
He added that the people of Saudi Arabia have come to feel that the State of Israel is not an enemy and that establishing relations with Israel is in the Saudi national interest, which can be achieved if the administration of the new US president continued to enhance efforts at normalization agreements.
It is worth noting that according to the Abraham agreements sponsored by the Trump administration and in the corridors of the White House, four Arab countries have agreed to full normalization of relations with the Zionist occupation, namely the UAE, Bahrain, Sudan and Morocco.
A book Revealing the Truth
A media source said that the advisor to the US President, and his son-in-law Kushner will issue a book on the reality of the Middle East and his position on the normalization agreements with the Israeli occupation, which he helped the UAE to complete after making strenuous efforts, and it will also deal with the reality of foreign agreements and relations between America and China, especially after the Corona pandemic crisis.
Last September, the UAE and Bahrain concluded a normalization agreement with the Israeli occupation, and each of them opened its airspace, markets and ministries to normalize all relations at all levels, political, cultural, scientific, commercial, security, etc. followed by Sudan, under pressure from UAE and promises to be removed from the list of countries supporting terrorism, which imposed a ban on its foreign relations over the past period.
Morocco followed Sudan after its king signed an agreement with the occupation state, after relations were severed in 2000 with the outbreak of the Palestinian uprising, and the Moroccan government also restored all the monuments of the Jews in the country and placed its history within the educational curriculum for primary grades, exchanging flights with Tel Abit, restoring all relations and opening diplomatic representation offices in the two countries.
The train of normalization is still walking on the rails of the skulls of the people of Jerusalem, ignoring the crimes of the occupation entity and the Palestinian cause which is being aggravated.

Read More: UAE blackmails Pakistan to Normalize Relations with the Occupation Entity