Assad's Media Support Israel .. The Fake Rebel Welcomes Normalization
Assad's Media Support Israel .. The Fake Rebel Welcomes Normalization
he Syrian comedian Duraid Lahham, who declared his support for the normalization of relations with Israel, stated that normalization with Israel would inevitably come, but he conditioned that this normalization is based on the Arab peace initiative of 2002 and that it guarantees the Palestinians their rights.
Assad's Normalization
Bashar al-Assad said that his country is ready to establish normal relations with Israel in principle, with the condition "of reclaiming our lands," in reference to the Golan Heights, which Israel controls since June 5, 1967.
Al-Assad's statements came in response to a question by the official Russian "Sputnik" news network, about the possibilities for Syria to normalize its relations with Israel like UAE and Bahrain.
Al-Assad said, "Our position is very clear since the beginning of the peace talks in the 1990s, that is nearly three decades ago, when we said that peace for Syria is about rights. And our right is our land."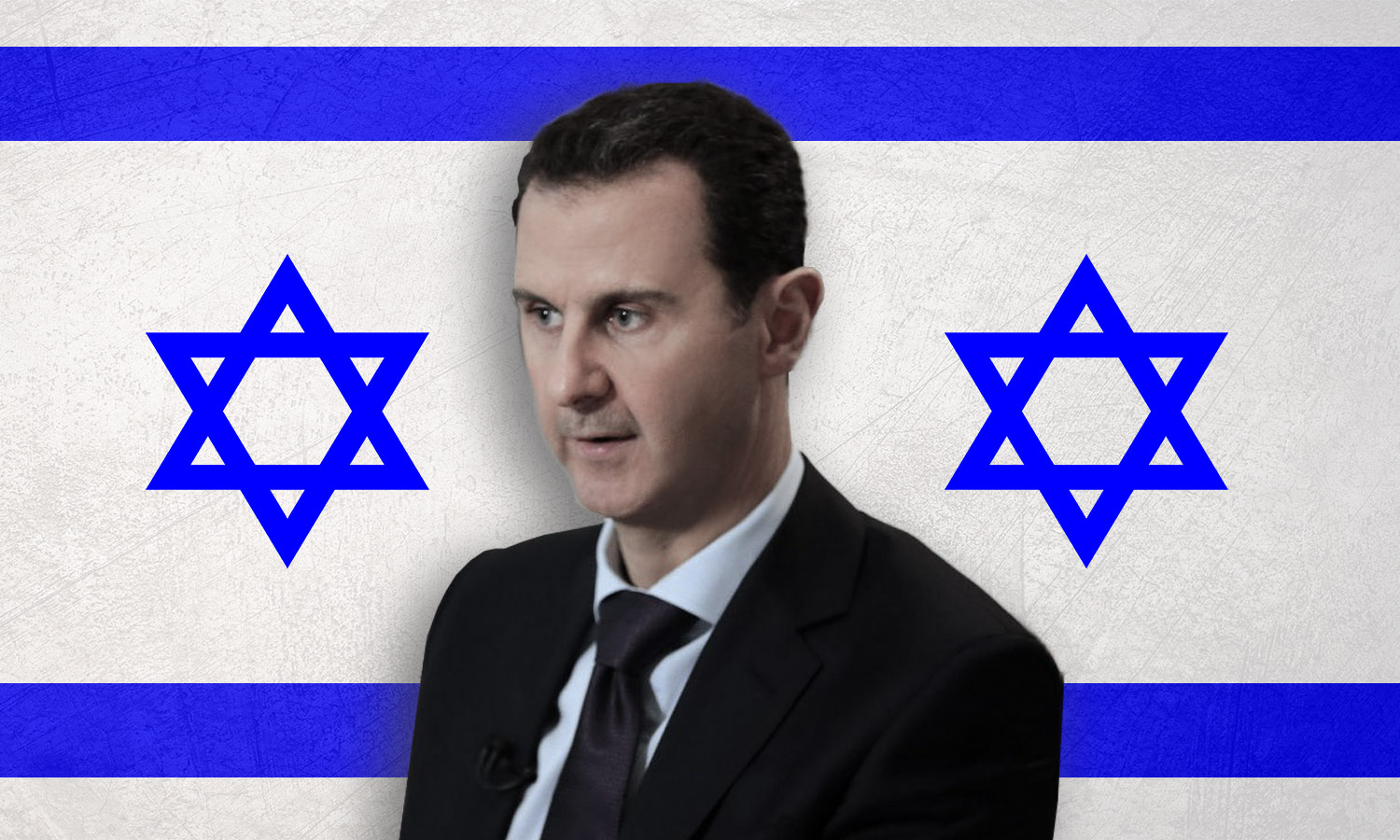 Al-Assad added, "We can establish normal relations with Israel only when we reclaim our land," considering that "the issue is very simple … Therefore, it is possible when Israel is ready, but it is not so and it was never ready."
He continued, "We have not seen any official in the Israeli regime willing to take one step towards peace. So theoretically yes, but in practice, so far the answer is no." Al-Assad emphasized that there are currently "no negotiations with Israel, none at all" at the present time.
Farewell to slogans
With the siege imposed on Syria since the beginning of the protests against the regime, as well as Western sanctions, the latest of which is the Caesar Act, Assad has nothing but to normalize relations with Israel to break the siege.
Assad did not mention Palestine when he spoke about restoring land and rights as he focused on Syrian rights in exchange for peace. Assad did not include Palestine as a central issue for the Assad regime, which raises the banner of resistance against Israel for occupying Palestine and the Golan Heights, an approach that has been followed for over fifty years of ruling.


By putting Palestine aside, Assad is trying to get rid of the burdens of the slogans which he sees it is no longer valid today, especially with the siege and sanctions.
Assad avoided condemning the normalization of Bahrain and the UAE with Israel for two things; The first is not to disturb the UAE, which has restored its diplomatic relations with the regime by reopening its embassy in Damascus at the end of 2018, and the second is keeping Abu Dhabi as a bridge for communication with Tel Aviv, secretly or publicly.

READ MORE: Unlimited Treason: UAE Embassy in Tel Aviv and a Jewish Community Association in the Gulf